Our staff's commitment to you
Our staff is committed to providing support, compassion, information, and direction as needed to all members of our community, their families, and friends who are dealing with loss and grief.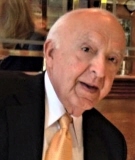 Mario Teixeira Jr.
Funeral Director (N.J. License No. 2542)
Mario Teixeira Jr, lifelong resident of Newark, educated in the Newark Public School System. He attended Newark College of Engineering in Newark and entered Funeral Service in 1957 attending The McAllister School of Embalming of NYC. Mario apprenticed and worked for various Funeral Homes. In 1963 purchased the Buyus Funeral Home of Newark, 1980 purchased the Shaw - Buyus Home for Services of Kearny, in 1986 purchased the Rucki Funeral Home and in 1988 the Bernauer Funeral Home.

Mario has been actively involved in his community. He was elected the First president of the Parish Council of Our lady of Fatima Church, Past Director of the Portuguese Language School of the Sport Club Portuguese, Past President of the Ironbound Kiwanis Club, Past President of the Portuguese Continental Union and received "Distinguished Service Award" from the Corporate Headquarters in Boston Ma., the Portuguese Continental Credit Union, both of Newark.

During the Mayor Gibson's administration of Newark, Mario served as a commissioner for the Newark Senior Citizens Council. Member of the National Funeral Directors Assoc., Member of the Essex, Union & W. Hudson Counties Funeral Directors Assoc. and Member of the NJ Funeral Directors Assoc. He served for many years as Trustee for St. James Hospital of Newark, and Advisory Board Member of the Ironbound Ambulance Squad of Newark, Former Vice President & Trustee of the St. James Foundation, for the sole purpose of awarding funds to many "Health Care related services for the Ironbound Section of Newark. All of Newark. Mario served as a Director for Penn Federal Savings Bank of Newark/West Orange for 36 years, and retired in 2006.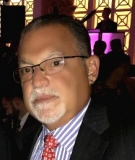 Mario Teixeira IV
Funeral Director (N.J. License No. 3757)
Pingry School, Hillside NJ graduated 1979
College of Wooster, Wooster Ohio, graduated 1983
American Academy/McAllister Institute 1984
Licensed Funeral Director Since 1985
Married 1988 (Josette LaMonica )
Resident of East Hanover NJ since 1990
Son Mario V
Member NFDA, NJSFDA
Essex Union & West Hudson FDA, served as president for the 2002-2004 term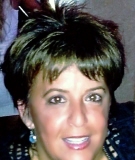 Monique Teixeira
Funeral Director (N.J. License No. 4048)
momotex133@aol.com
Pingry School, Hillside NJ graduated 1981
Ursinus College Collegeville, PA for 2 years
Graduate of St. Elizabeth's College, Convent Station, NJ
Gradudated American Academy/McAllister Institute 1987
Licensed Funeral Director since 1992
Member of NJSFDA -Essex Union & West Hudson